How could we list those fab 50s wedding dresses without seeking out the best in tiered net 50s style petticoats to give those dresses the wow factor?
The first lot we had sold out in a matter of days but don't despair we have more on the way in a range of colours! Our petticoats are top quality with two layers of satin bound net to give a fab full look to your circle skirts and dresses!
Check them out at www.rainbowretro.co.uk now!
You can also order the fab 50s style wedding dress shown below
here!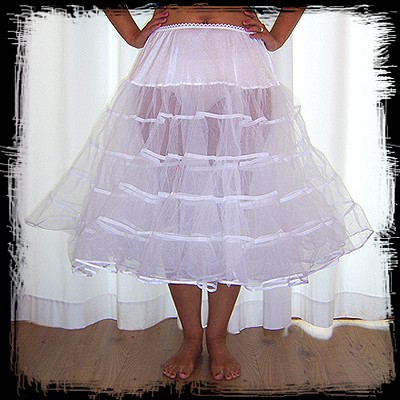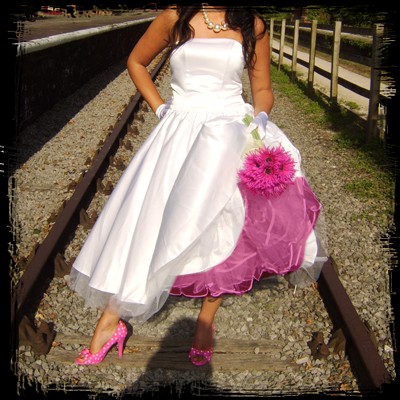 50s wedding dress, Vintage wedding dress, Tea length wedding dress, Swing wedding dress, Polkadot wedding dress, Short wedding dress, Alternative wedding dress