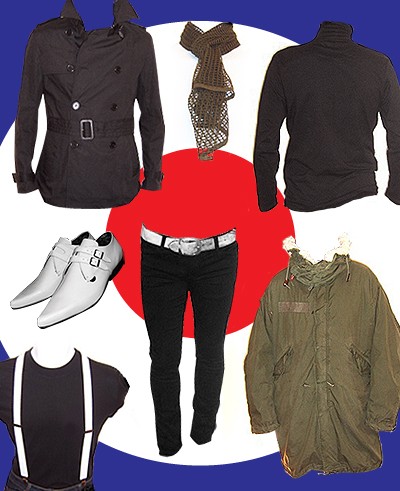 Look sharp and revive your wardrobe with our range of mod gear!
Our most popular mod revival staples include our skinny fit black polo neck tops, our fantastic white patent leather 2 strap winklepickers, and the classic M65 fishtail parka which is coming back to the store for autumn!
Update the look by adding a pair of super skinny black jeans, a mesh scarf, skinny braces or a smart cropped trench coat.
Grab all your mod gear now at
www.rainbowretro.co.uk
Mod fashion, Mod clothes, Mod revival clothes, Skinny jeans, Skinny black polo neck top, Winklepickers, M65 Fishtail parka, Cropped trench coat, Men's black polo neck jumper